About Rushford
Our partially wooded sites have easy access to the Root River Bike Trail — a 60 mile trail that runs along the Root River with Rushford being one of the towns that it passes through. "Rushford is a not-to-miss destination on the Root River Trail System. The trail runs adjacent to the town's well-maintained historical museum that features a vintage one-room schoolhouse. The trail head is within walking distance of popular restaurants, shops, and banks, even a lefse factory! (Lefse is a Norwegian delicacy.) Rushford is home to a significant amount of light industry, making it an ideal place to raise a family and enjoy the benefits of the trail." (www.rootrivertrail.org)
There are great places to eat near Bluffview Campground…..from pizza to sub sandwiches to burgers. We're within walking distance to downtown for shopping, groceries, and restaurants. Like to golf?  The Ferndale Country Club is a short drive from the campground…..a great way to spend an afternoon.
HISTORY
Rushford is a community of 2,350. It was "founded in 1854 by East Coast adventurers who pole-boated up the Root River from the Mississippi at La Crosse, Wisconsin.  Hearty immigrants bringing Norwegian, German, and Irish traditions, soon populated Rushford. The railroad made Rushford an early center of commerce, water and rail travel, manufacturing and agriculture. It has always been known for vision, industriousness and achievement." (http://rushford.govoffice.com)
The historic 1867 railroad depot is on the National Register of historic buildings and now houses the Visitors Center
Rushford was named for an easily forded spot on the nearby Rush Creek.  Each year the town hosts a celebration the third week of July — Rushford Days. This celebration includes a wide variety of events — live music, car shows, bingo games, kids games, and of course, a grand parade!
Every five years Rushford hosts a Homecoming celebration inviting all former residents to return and celebrate.
Many events happen throughout the year in Rushford.  To see a calendar listing, click here.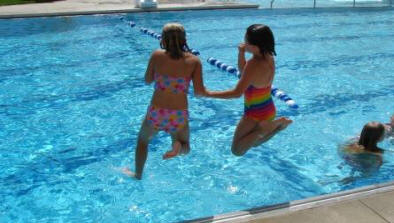 Rushford Swimming Pool
Located on the Northside of Rushford.
209 Watt St, Rushford, MN 55971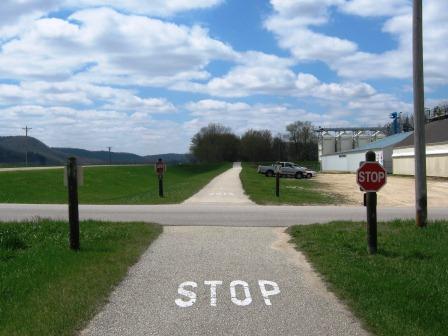 ROOT RIVER STATE TRAIL
Starting in Fountain, MN, stretching over 60 mile and ending near Houston, MN. Traveling through cities such as Lanesboro, Whalen, Peterson, and Rushford.